Reuben Hoyle (or Dueling Express as he's known on most websites) is a voice actor, layout designer, and a scriptwriter for The Railways Of Crotoonia.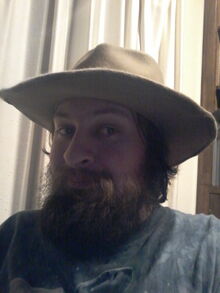 He joined the project at the end of 2015 as a voice actor, but added script writing sometime afterwards and helped write many of the scripts. His first finished and aired pieces of work was Meet the Crotoonians' Tillie And The Troublesome Trucks.
He helped design many of the layouts, which include the Bartlett Bay Salt Mine, The Crotoonian Fire and Rescue Centre, and the interior of Baseline Quarry.
He also voices Kelly, Ned, Nigel, Olson, Skarloey and Theodore (and is rumoured to possibly voice Big Tim, Chugs and Guysborough as well) for the series.
He also developed the Railside Tales series.
Community content is available under
CC-BY-SA
unless otherwise noted.