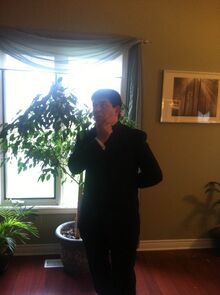 Milan Prsa is the creator, director, head writer, lead animator and lead voice actor for The Railways of Crotoonia. He runs The MilanToon Channel and has produced a bulk of the work for Crotoonia since its inception (excluding many things like certain modelling, voice acting, artwork, and some scripts).
He has also done a variety of other voiceover work, most notably Harold, Timothy, Monty, and the Troublesome Trucks from the Mattel-funded Thomas Creator Collective weekly webseries. Additional animation work has included a commissioned section of animation for EyeofSol (seen in the intro since the 104th episode) and a piece of demonstrational animation for Robobuddies' "Trollhunters' Intro is Dumb and Bad" video.
He is currently enrolled at St. Clair Centre for the Arts.
Trivia
Community content is available under
CC-BY-SA
unless otherwise noted.